Oops, forgot I had a blog... Anyway, for the past few years I've been making my own valentines out of magazines and mod podge. I love this project because it's a great way to recycle old magazines and because it's kind of old fashioned and quaint. In the Victorian era, people used to hand-make elaborate valentines from paper, lace, fabric and ribbons. So instead of buying cards at a store, save some money this Valentine's day and try making your own.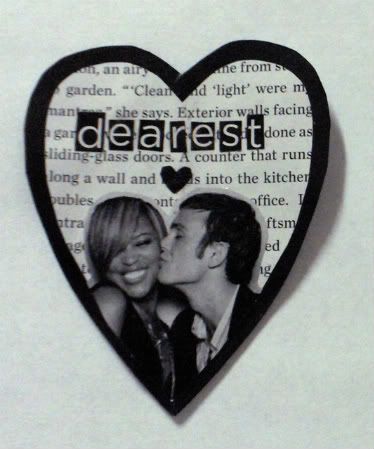 They're pretty easy to make. All you need is an old magazine or two, modpodge (or glue), and a q-tip. You might also want some card stock or sturdy paper to back them with.
The best way to make concentric hearts is to cut out the smallest one first. Then use that one as a patten for the one behind it, just cut it a little bigger. If you want your letters or hearts to have borders the easiest way is to cut out the letters/hearts first then glue them to the paper you want to use for the border. Then you can just cut around it to make a border.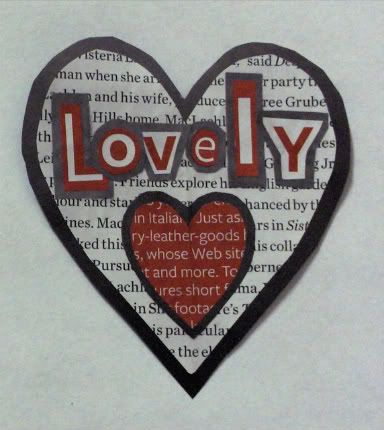 After you finish gluing together all your magazine cutouts then just glue the valentine to a piece of cardstock. Once dry, you can cut the cardstock flush with the edges of the heart. The cardstock makes the valentine sturdier, and it also gives you a clean back to write a message on.
You can also add a little ribbon bow, or anything you want. Get creative. Go crazy. And Happy Valentine's Day!